A perfect template to display your photos!
Just like the name implies, JV Photo is a Joomla Template designed mostly for image-oriented sites.
As a theme-template running on JV Framework, JV Photos is equipped with several customization tools, making the process of giving your site a personal touch much simpler.
Try it out, you will be surprised
Go to Extensions => Module manager, select the module you want to assign and edit it. You can also use filter to find them easily.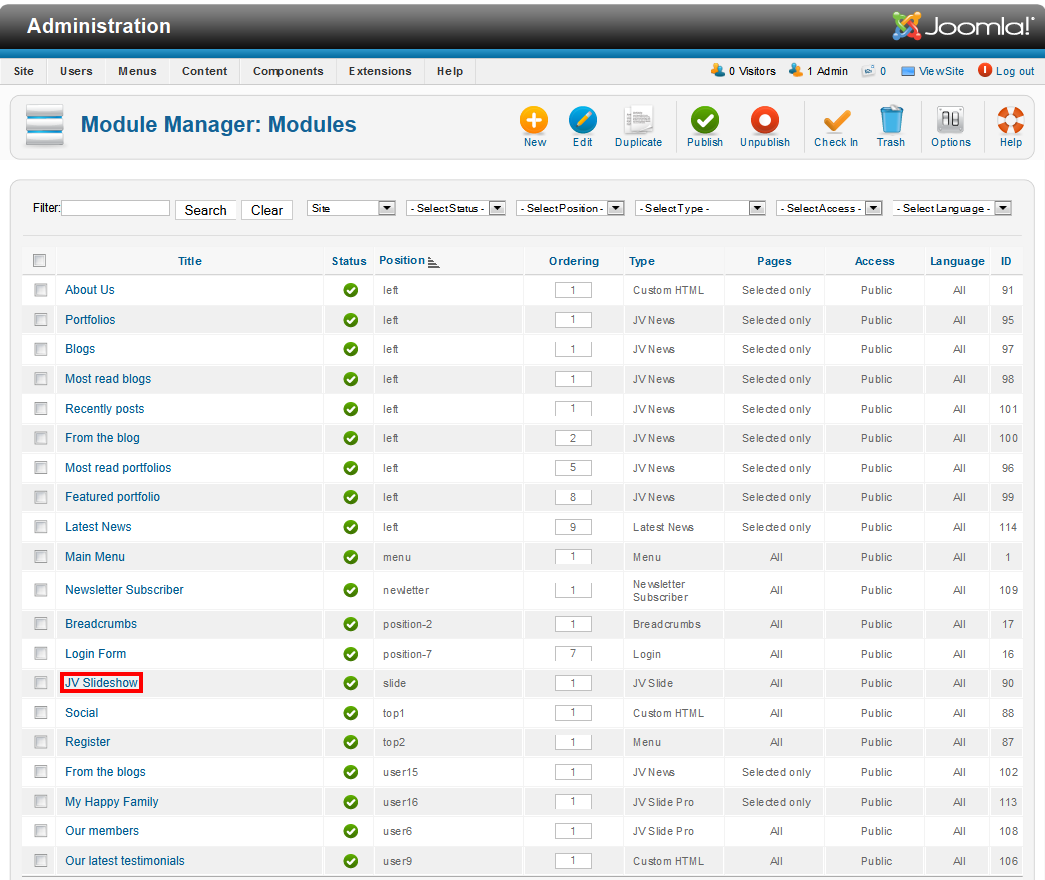 You should take a look at JV Slideshow Overview first to have an overall view of the extension.
Click JV Slide Show in the list to configure settings:
Back-end settings:
Front-end appearance:
You should take a look at JV News first to have a general view of the extension.
In JV Photo, JV News is used for the many modules: Portfolios, Blogs, Most read blogs, Recent post ...
Back-end settings: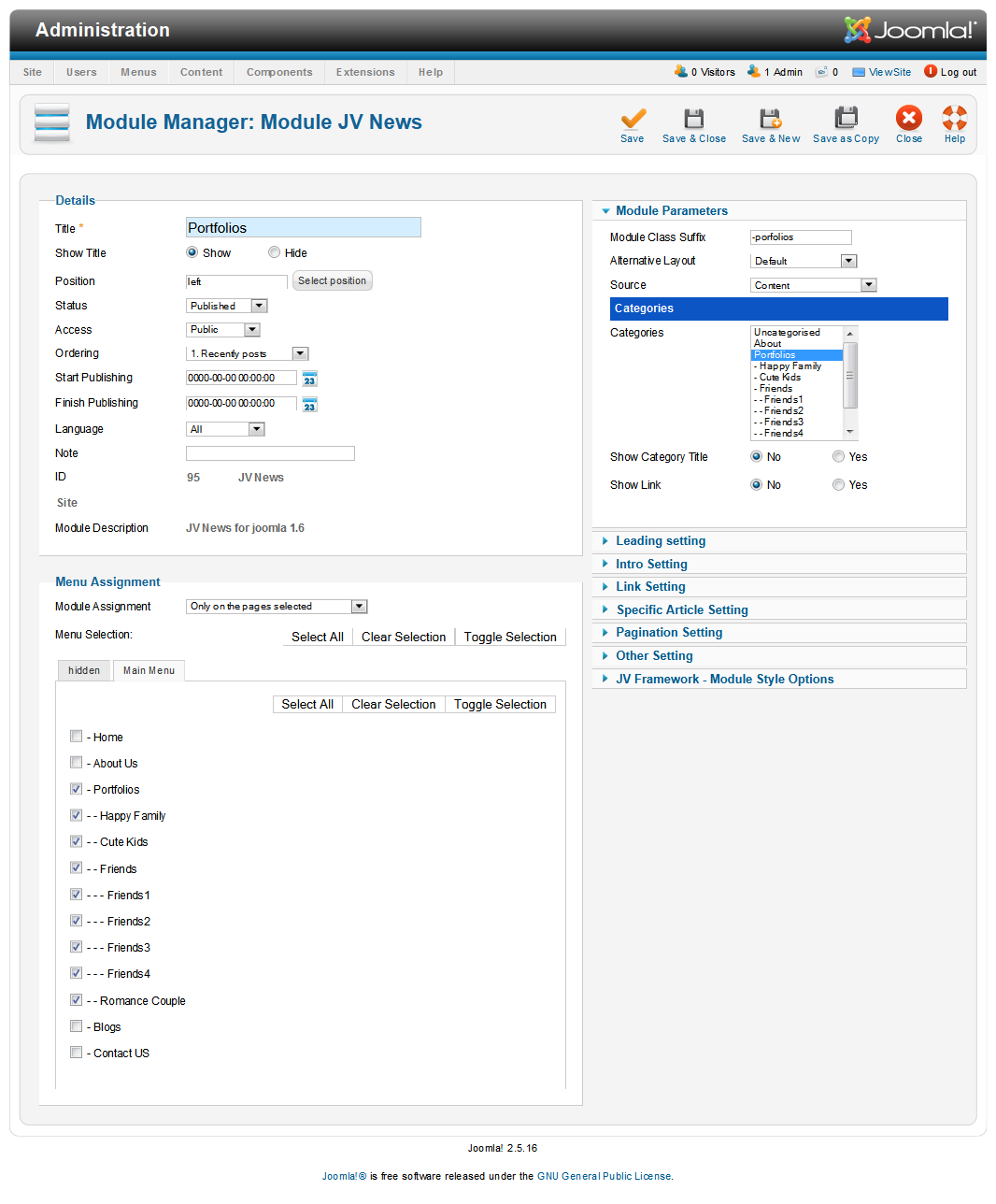 Front-end appearance: