If you are opening a solution-providing service, for example: counseling, financial assistance, etc.; then you should take a few seconds to take a look at JV Solution.
This template, just like its name, was designed for solution-providing services. Using gray and white as it main color scheme, it emulates a documental feel and invokes a sense of seriousness, success and truth-worthy, which no doubt will attract more customers to your service.
The little colored areas it has have 4 variations: blue, brown, green and yellow.
Just like other JV Templates, JV Solution also brought with it various tools to make configuration and modification to its layout easier.
Experience it for yourself!
Go to Extensions => Module manager, select the module you want to assign and edit it. You can also use filter to find them easily.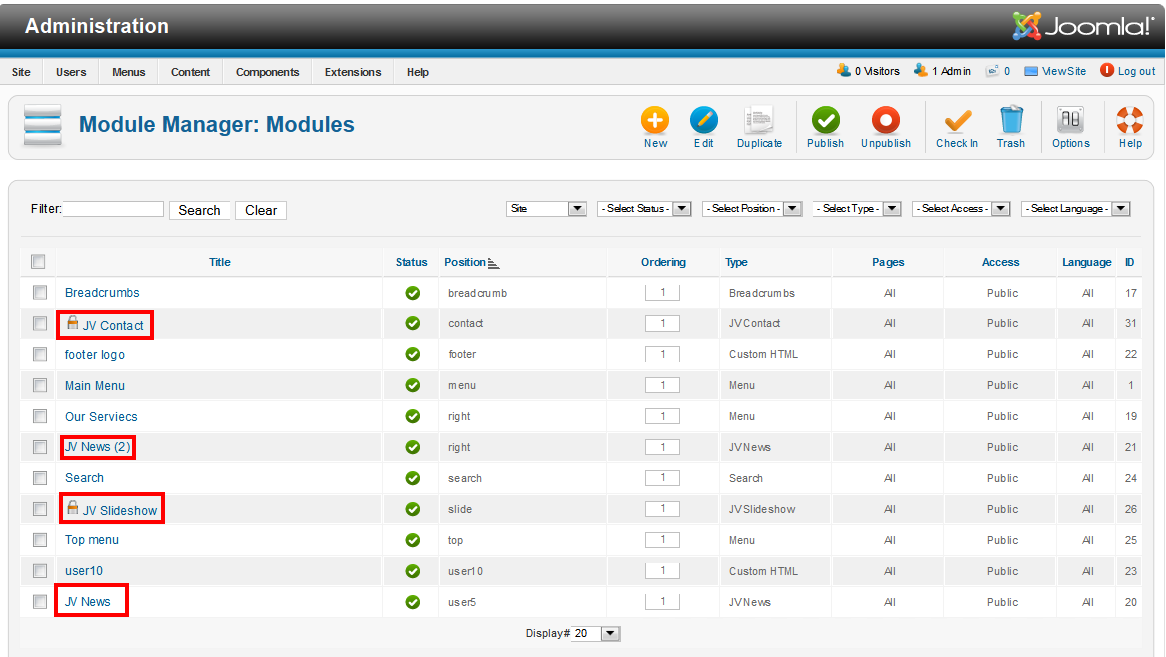 You should take a look at JV Slideshow overview first to have an overall view of the extension.
Click JV SlideShow in the list to manage JV SlideShow Module
Back-end settings: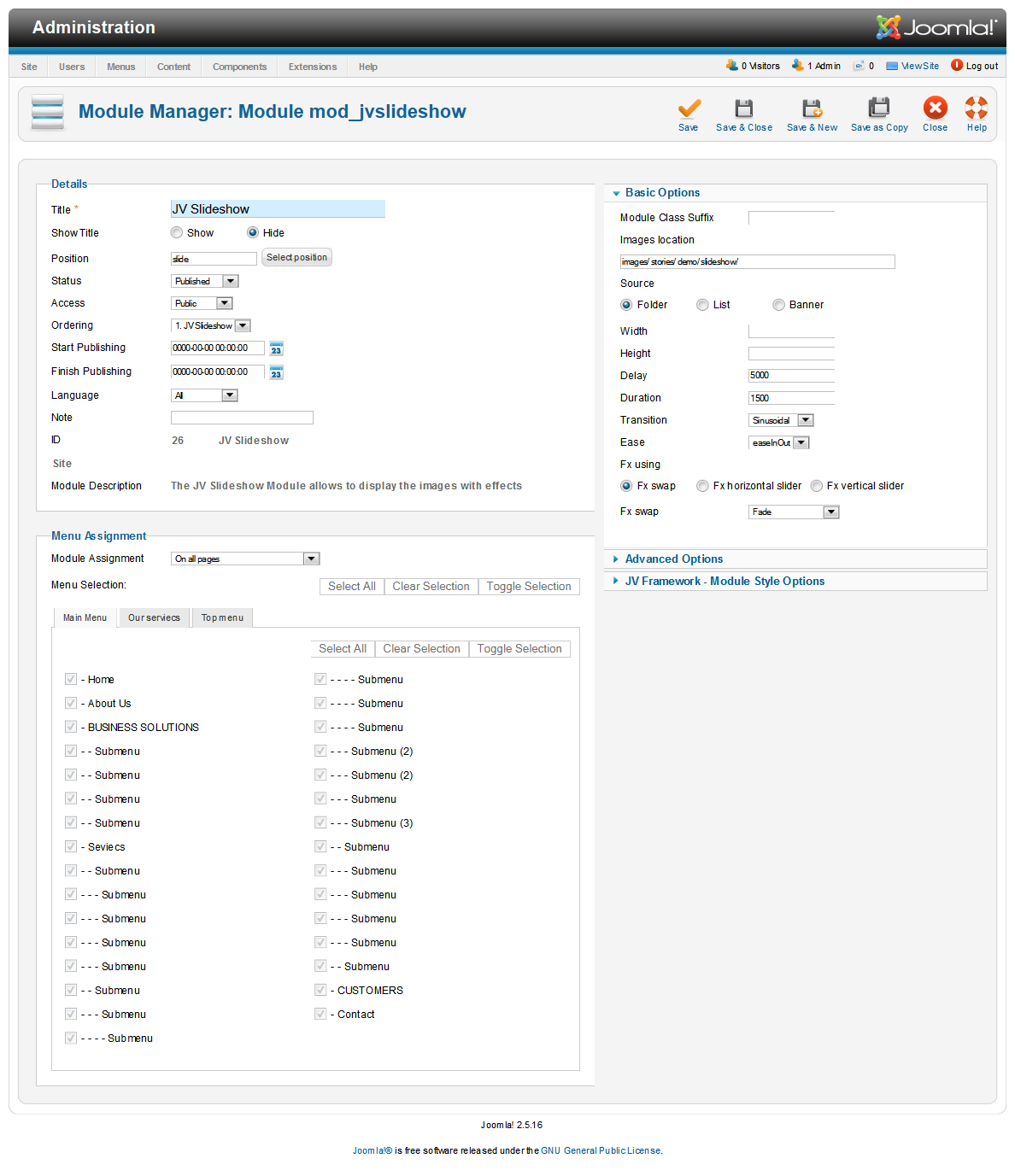 Front-end appearance: