JV Slide Pro provides an easy way to integrate a slideshow for any Joomla installation. You can choose between four sliders – Nivo Slider, Responsive Slides, Custom Layout.  Uploading images is simple by setting slide source (from image url, K2 articles, specific folder, joomla articles, k2 articles), even images you've already uploaded can be inserted into your slideshow right away!
Fancy doing something crazy? You can create and use as many slideshows as you'd like, with different images, settings and styles for each one of them.
About Jv Slideshow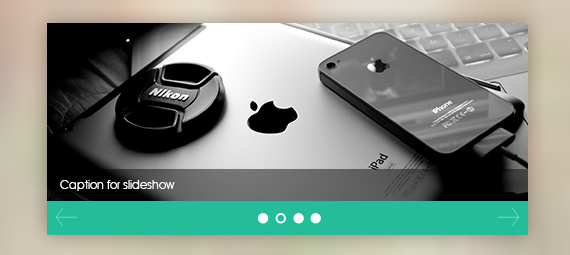 Create slideshow with tons of effects
Once you take it, you got plenty of effects to help you to adjust you advertisements or just take full control of your ads products.
Slide Source Setting
You can select: Input image URL, Youtube video, Choose article, Choose K2 article, Form folder, Query articles, Query K2 articles.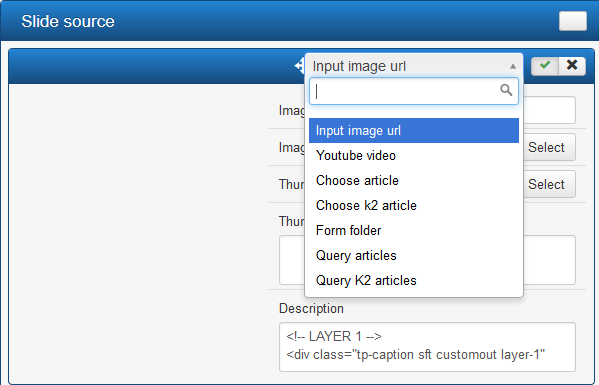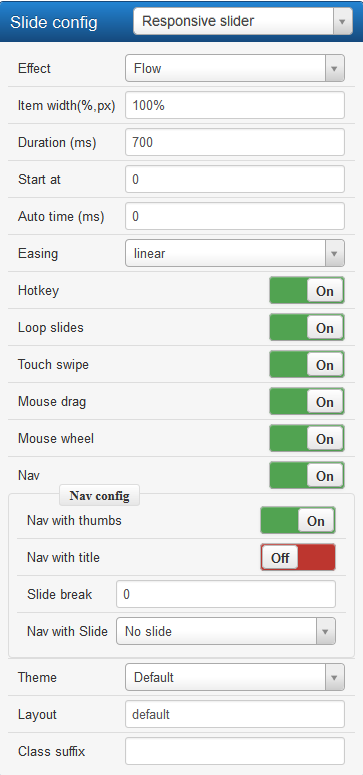 JV Slidepro is an multi-purpose slide displaying solution that allows for showing almost any kind of content with highly customizable, transitions, effects and custom animations. JV Slidepro is best suited for beginners and pro's alike!