If you launch an E-Commerce website, you might want to use Google Analytics to analyze customers' activities in order to track marketing campaigns. However, you are probably getting stuck in too much unnescessary data, while not focusing on right solutions. Due to that, this post provides 4 Google Analytics tips that might work for you.
Let's start with the first tip:
1. Reacording Customers' Purchasing Behaviour
Ecommerce tracking allows you to guarantee the number of transactions and income that your website generates. On a typical ecommerce site, once a user clicks the "buy/ purchase" button in the browser, the user's purchase information is sent to the web server, which completes the transaction. If successful, the server redirects the user to a "Thank You" or receipt page with transaction details and a receipt of the purchase. You can use the analytics.js library to send the ecommerce data from the "Thank You" page to Google Analytics.
ECommerce Tracking helps you to record a variety of customers' purchasing habit: products they buy, time to purchase, or transactions ( revenue, tax, or shopping). You can use this data to run effective marketing campaigns and focus on those which help dto increase ROI (Return Of Investment).
Here are some information you should understand when using ecommerce tracking:
Ecommerce conversion rate
Total number of transactions placed on your website
Total number of unique purchases
Best-selling products on your website.
You may also use Google Analytics feature or other Joomla tracking extensions for your website like: VM transaction tracker (Virtuemart), Google Analytics ecommerce tracking (J2Store), or MijoShop Google Analytics ecommerce tracking (MijoShop)
2. Understanding User's Mobile Habit
The Mobile Devices report lets you see data organized by mobile devices, service provider, input selector, or operating system, etc. You should find out which mobile devices or operating systems (e.g., iPhone or Android or Window Phone devices) that customers use to visit your website. Make sure that your website's layout is responsive and displays the most important things on them (You can visit www.joomlavi.com for more hi-quality and responsive Joomla templates).
This report is very important for an ecommerce website. Mobile visitors are increasing day by day, so allowing a simple and easy mobile purchase method might help improve sales.
Analyzing Traffic Sources Data
The Google Analytics Traffic Sources section categorizes your site traffic as "direct" traffic, "referring" traffic, or "search engine" traffic.
Direct traffic. Direct traffic represents those visitors that arrive directly and immediate on your site by:
(1) typing your URL into the browser's address bar; (
(2) clicking on a bookmark;
(3) clicking on a link in an email, SMS, or chat message. Direct traffic is a strong indicator of your brand strength and your success in email or text message marketing. Direct traffic can also be an indicator of offline marketing success. We offer our views on the benefits of direct traffic at "Direct Traffic is Better than Google Traffic."
* Referring traffic. Referring site traffic, which is sometimes called referrer traffic or referral traffic, counts those visitors that click a link on another site and land on your site. Referral traffic can be indicative of social media marketing success.
* Search engine traffic. Search engine traffic is that traffic that comes from visitors clicking on links on a search results page for any search engine — whether Google, Bing, Yahoo!, Blekko, or similar. This traffic source is divided into organic or non-paid search engine traffic — meaning that the visitor clicked on a so-called natural search result — and CPC or paid search engine traffic, which is the traffic you purchase (via pay-per-click ads_ from search engines. Search engine traffic usually indicates that you have good or at least reasonably good content. It also can mean that you have chosen a good software platform. Be sure to learn which keywords are driving this traffic. Multi-channel merchants, as an example, may find that their brand name is a key search term. When this is the case, offline marketing is usually the real traffic driver.
Selecting "All Traffic Sources" from Google Analytics left-side navigation will show you a table listing the most active traffic sources and their medium. Direct traffic, as you would expect, has a medium of "none." Search engine traffic will have a medium or "organic" or "CPC" as described above.
Sometimes you will see a search engine domain, like Google.com, with the medium "referral." This indicates that the site sent you traffic from a page other than a search engine results page. This could be a link from a Google+ account or some other Google service.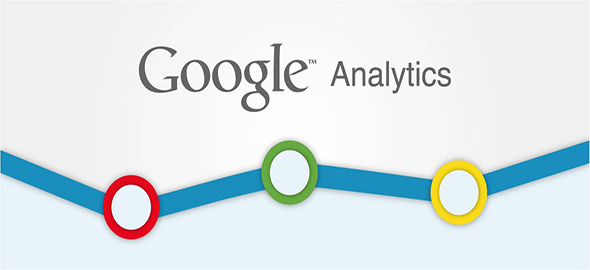 3.Tracking Social Media:
Being able to reliably track conversions is a big reason—and being able to choose what touch points you want to assign the most weight is also important. Being able to see not only that a Facebook Ad converted, but the entire path that is taking users to those conversions, can help increase your ROI and overall transformation of all types. Being able to track the path of the conversion can lead to a lot more in the future, and give you a good understanding of what your customers are looking for. That's huge.
You can also see what certain audiences are finding pertinent on your site, even outside of conversions. If you run a certain campaign and you track users throughout your site, it can help you identify niches or subniches within your group that you can target more accurately with remarketing or new campaigns in the future with specific, highly targeted messages.
Paying attention to Google Analytics Social Report might help you to find all information you need in order to goal your marketing campaign successfully. There are 4 main elements to define your social effect in Social reports:
Network Referrals: shows you engaging metrics (pageviews, session duration, and pages/session) for traffic from each social network.
Data Hub Activity: provides you information about how people are talking about and engaging with your website's content on social media.
Landing Pages: show you which pages and content are being shared, where they're being shared and how they are being shared on social network.
Social Plugins: if you have Google "+1" and Facebook "Like" buttons on your site, this report might show you which content is being shared, and on which networks.