About Jv Slideshow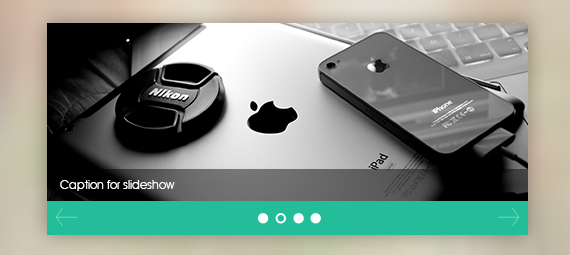 Create slideshow with tons of effects
Once you take it, you got plenty of effects to help you to adjust you advertisements or just take full control of your ads products.
Slide Source Setting
You can select: Input image URL, Youtube video, Choose article, Choose K2 article, Form folder, Query articles, Query K2 articles.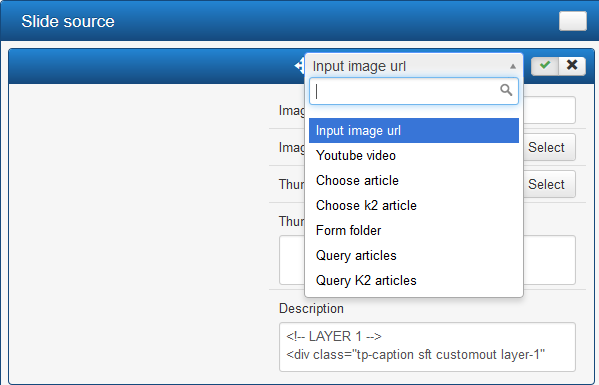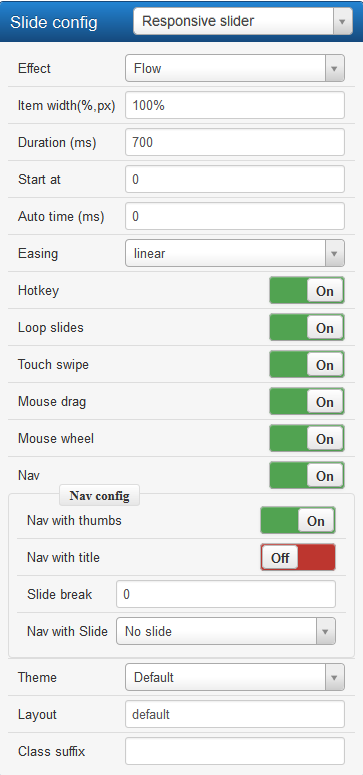 JV Slidepro is an multi-purpose slide displaying solution that allows for showing almost any kind of content with highly customizable, transitions, effects and custom animations. JV Slidepro is best suited for beginners and pro's alike!