- Account:
Click sign in Twitter, a Twitter application authorization page will appear, sign in your account and click authorize app. Your Twitter account will be authorized for JV Twitter. As you can see in the picture above. I have signed in Joomlavi twiiter account. Click disconnect if you would like to disconnect or change account.
- Position: It's very essential to set the position for this module, If you do not set position for JV Twitter, It can not appear on front-end. Here I choose position right, but do not follow me, be firm and select your own position.
- Status: Remember to select published, some people usually forget this section and ask why my module do not display on front-end. 
Those are 3 must pass fields, the remaining parameters are also very easy to understand, you can find out more by yourself.
---
Tab Module Assignment
This tab is also a must pass section, it allows you to assign the module on pages. You can assign on all pages, no pages, only on the pages selected or on all pages except those selected. 4 choices for you convenience

---
 Tab Profile Settings
This tab help you set hide/show your profile such as avatar, name, username, location... So easy to set up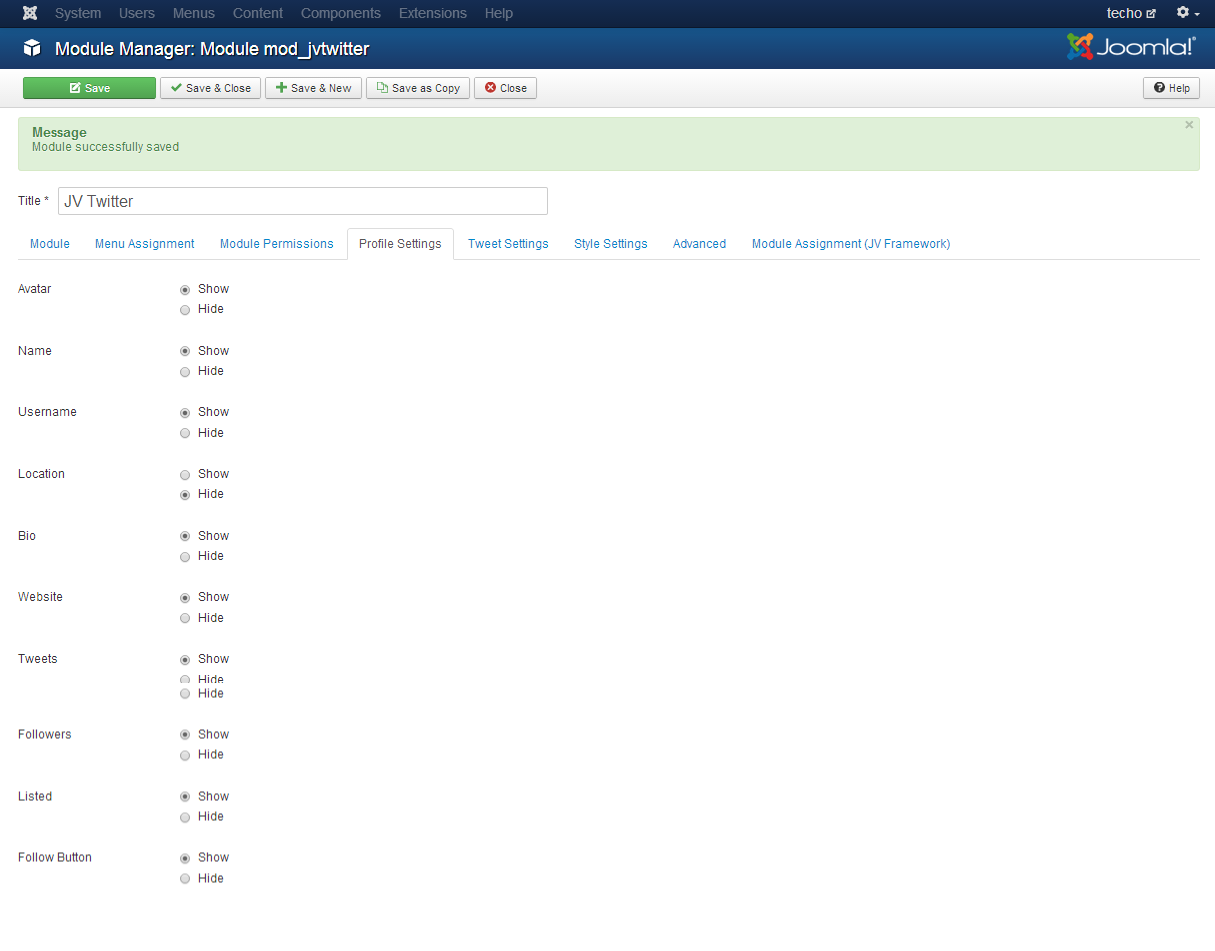 ---
 Tab Tweet Settings
This tab is used to configure parameters for Tweet: number of tweets, show/hide avatar, username, text, name...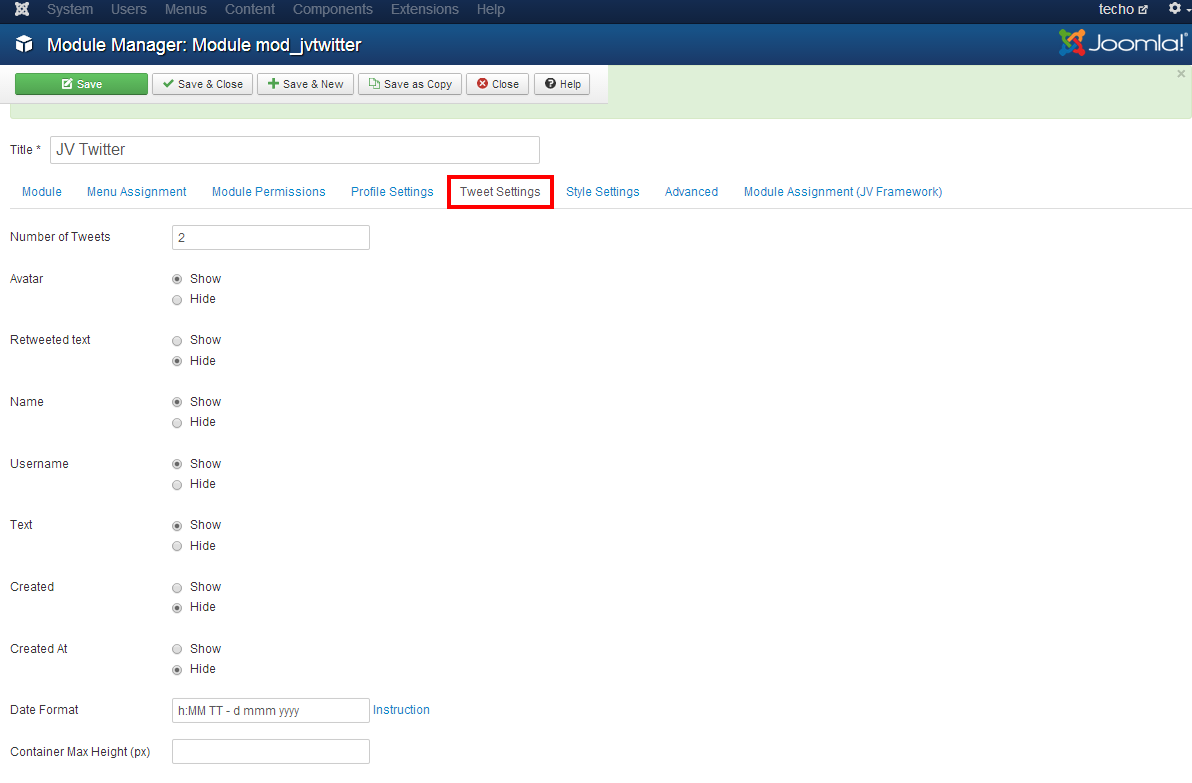 ---
 Tab Style Settings
For those who love styling and color. this tab enable you to edit color for font, background, border, tweet font, tweet background...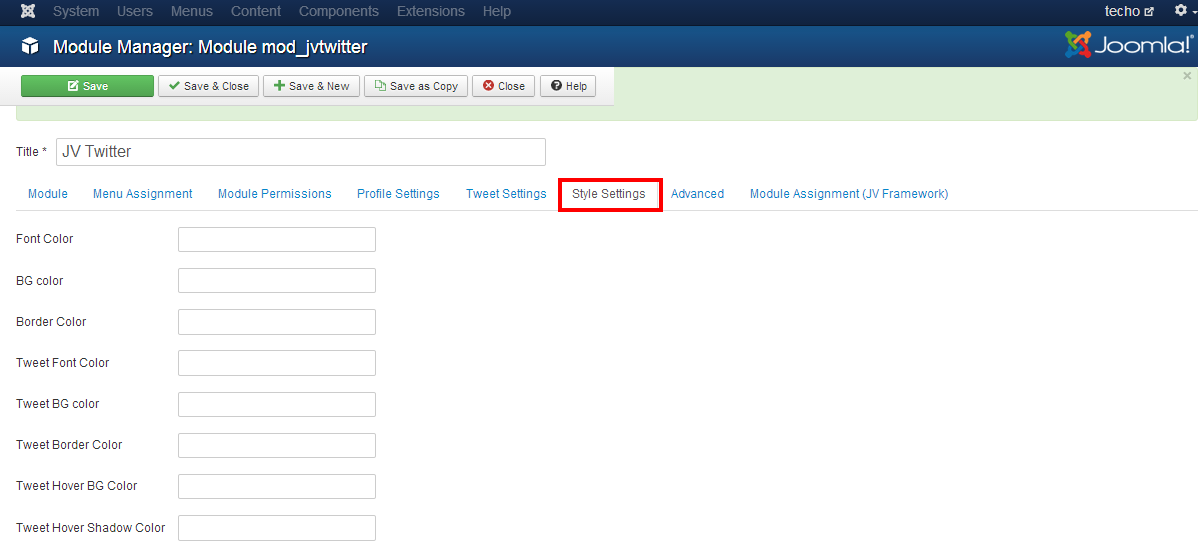 ---
 Front-end appearance:
Now it's time to check the front-end appearance of the module.