JV Pet Store
Pet Store Joomla Responsive Template is specially designed for pets, animals and food store. Pet Store responsive template is looking good with it's colors combination. All sub-pages are customized. It is very nice with its clean and professional look.
JV Pet Store offers an easy way for any one to build their websites that look great on any mobile device. In addition to loading properly on a mobile device, the best responsive websites also perform as needed and are easy to navigate on a mobile device.
Don't let you fall behind the competition by choosing this template for your Joomla site.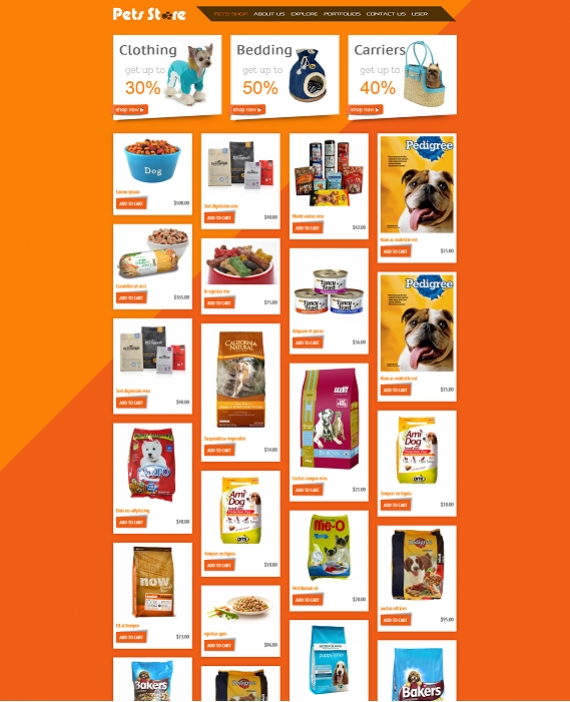 ABOUT JV Pet Store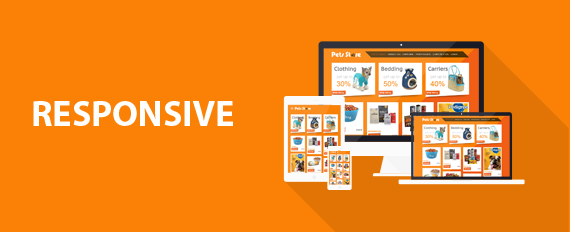 FULLY RESPONSIVE
As you know, mobile devices are very popular in the time being. Fully responsive design is aimed to extend your business reach to mobile end so gets greater business chance. JV Pet Store auto changes its appearance and layout based on the size of the screen the website is displayed on. Fits and looks great on Desktops, Tablets, Smartphones...  
PREDEFINED COLORS
JV Pet Store comes with 3 preset colors, within 2 clicks to change the color in admin panel.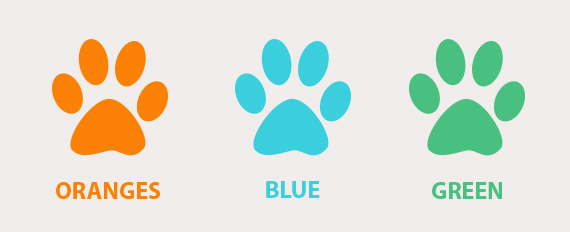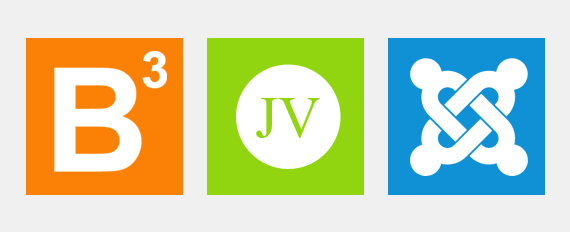 BOOTSTRAP 3 - JV FRAMEWORK - JOOMLA! 3X
HikaShop is a shopping cart solution available for usages in any Joomla! site. It allows you to create and manage your online store with ease, 
simplicity
 and flexibility. Based on this powerful shopping cart component , JV Shoes will turn your future website into a lovely store for your visitors.
K2 STYLE
Good news for those who are  K2 fans -   K2 is included in JV Pet Store to make sure you can manage your content easily or create useful K2 modules. This is a perfect replacement of the default article manager in Joomla.  K2 helps you not only save content management time , but it also allows for better performance, provides extra functionality that extends the content options and potential for Joomla.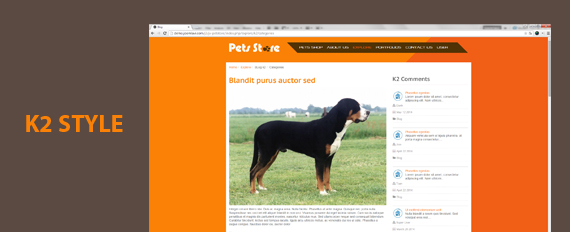 DOCUMETATION - QUICKSTART
To make sure you can create a Joomla site quickly and effortlessly, we provide full and detailed documentation and quickstart package for JV Bratos.
MOBILE LAYOUT
Besides responsive feature, JV Pet Store can be set with unique mobile layout making it cleaner and load much faster when displayed in mobile devices.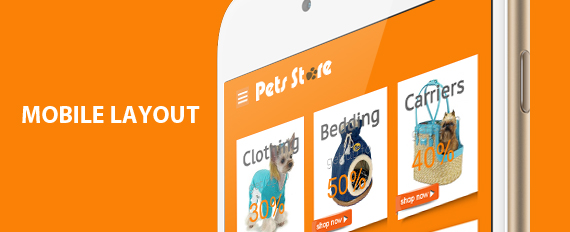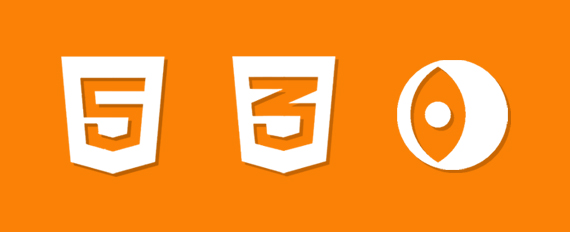 HTML 5 - CSS 3 - ICOMOON
JV Pet Store with HTML5 making your site is future proof, and also using css3 allows for enhanced styling, effects and performance.
FEATURED EXTENSIONS