JV Hosting
We are proud to introduce this template to all the hosting services out there.
JV Hosting does not rely on images to make itself look good. Instead it was designed to be simple, clean and modern, giving the sites created using this template a business-like, professional feel.
JV Hosting come with 4 color variations: Gray, Orange, Pink and Cyan; all of them retaining the clean and professional feeling. It also provides you the means to control and adjust the layout easily with an easy learning curve, so you won't have any trouble adding a personal touch and making your site different, even from those using this very template.
Be decisive, purchase this product and experience it for yourself. 
Starting a web hosting company can be quite lucrative if you start it off right. If you're a small company with a small budget a web hosting template could save you a lot of money in the beginning allowing you to spend money on other services.. or servers that will help you grow.
ABOUT JV Hosting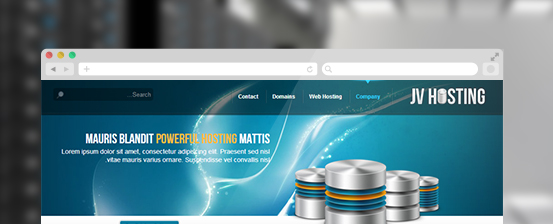 RIGHT TO LEFT LANGUAGE LAYOUT
All JV templates are full equipped with RTL layout. We make all the templates perfect in RTL mode.
Drop and drag module position
No need programming skills in re-structuring your site.
Multiple layout
You can choose from a number of various layout options to best suit your site content.
Google font
To make your website look better, Google fonts library is built in JV Hosting with  various font types and styles. Adding a new style is really easy and enjoyable.
SEO optimized
All our JV Templates are SEO optimized and ready to be placed at the perfect position.
4 colors theme
JV Hosting is available in 4 colors to satisfy your taste.
Typography
All JV templates come with lots of various typography styles for you to choose from to help you enrich the content on your site.
Browser compatibility
JV Hosting works like a charm no matter what browser you are using
FEATURED EXTENSIONS