JV Bookstore
As being designed especially for online book shops, JV BookStore will definitely create an e-shop which book-lovers would like to visit frequently with flexible and powerful shopping cart component – Hikashop. This template is built on JV Framework 3.3 and compatible with Joomla 3x. 
JV BookStore utilizes JV Slide Pro - exclusive and professional extension to build slides with extremely beautiful effects. Besides JV Slide Pro, JV Tab is integrated into JV BookStore to create nice look tabs in both modules and articles. 
Book lovers may need to find exact books quickly in the online  bookshop, for greater convenience, JV Ajax Search Hikashop is included in JV BookStore to impress your visitors with the clean design and increase your site usability.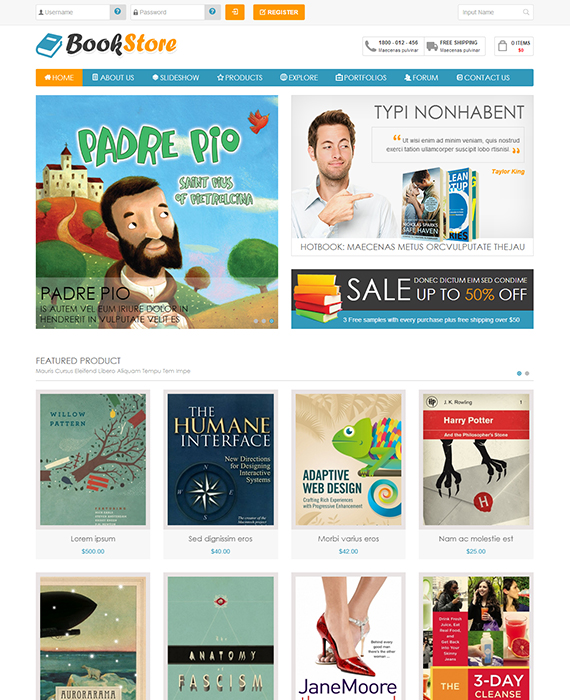 Sign Up
You have to Sign Up to download this product
Share the news
ABOUT JV Bookstore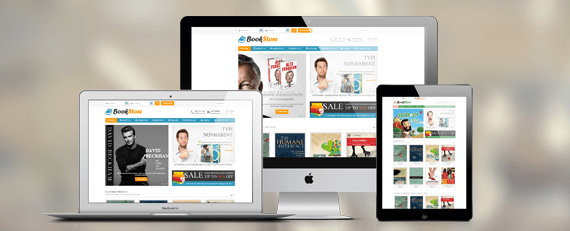 FULLY RESPONSIVE
Built on latest JV Framework 3.3, JV Bookstore is automatically responsive, adaptable and viewable on any screen size. Looks great on Desktops, Tablets, Smartphones...  
PREDEFINED STYLES
Available in 4 beautiful colors to meet your taste, within 2 clicks to change entire color theme.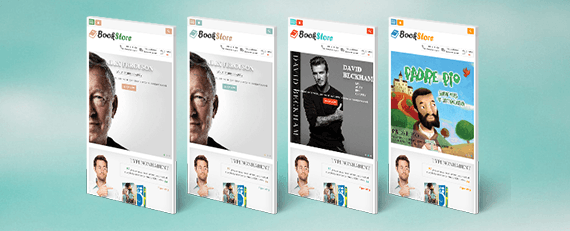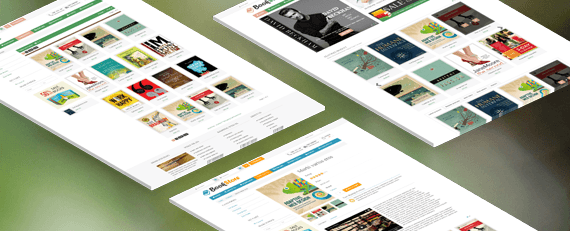 HIKASHOP
Based on powerful shopping cart component – Hikashop. The simplicity and flexibility of the HikaShop component go hand in hand with the beautiful design and great features of JV Bookstore, making your future website a lovely store for your visitors.
K2 STYLE
Bored with the default content management system of Joomla?  JV BookStore is integrated with K2 component - a perfect replacement of the default article manager in Joomla.  K2 helps you not only save content management time , but it also allows for better performance.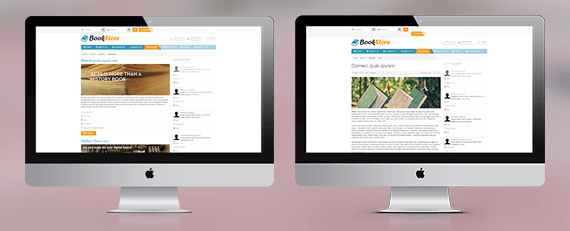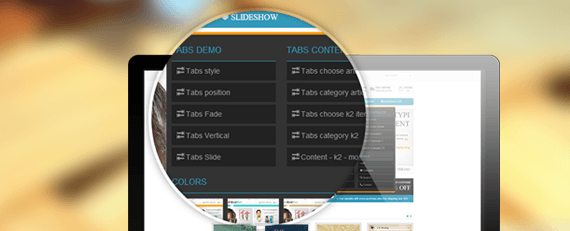 MEGA MENU
Mega drop-down menus has been a trend, JV Bookstore supports this type of navigation making the site look greater and more artistic creativity. 
MOBILE LAYOUT
Besides responsive feature, JV Bookstore can be set with unique mobile layout making it cleaner and load much faster when displayed in mobile devices.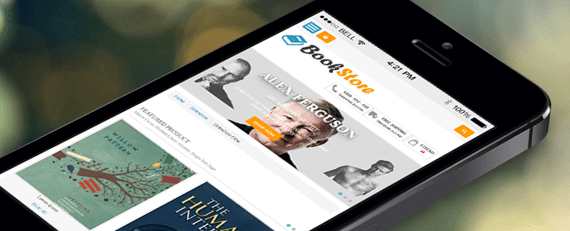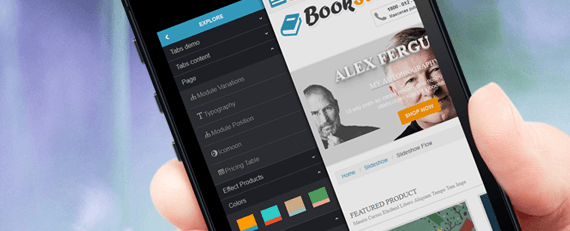 MENU MOBILE
JV Bookstore has a functional navigation that works on both mobile and desktop platform. Without any additional configuration, mobile menus will be displayed.
JV SLIDE PRO
JV Bookstore utilizes JV Slide Pro - exclusive and professional extension to build slides with extremely beautiful effects.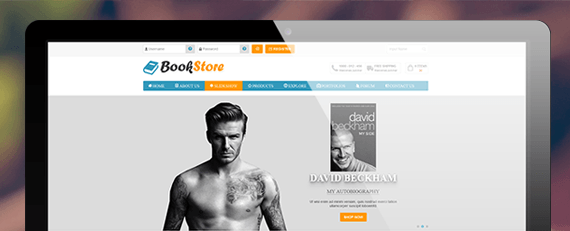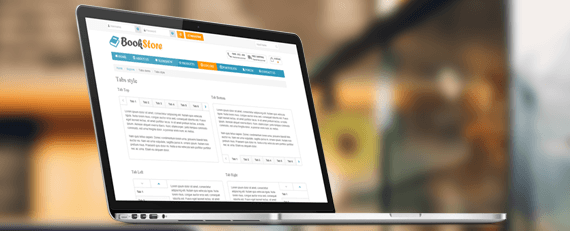 TABS Style
This is a special feature allowing you to show as many products as possible. Making your online bookstore more neatly and interesting.
BOOTSTRAP 3 - JV FRAMEWORK - JOOMLA! 3x
JV Bookstore is built in JV Framework 3.3 and Bootstrap 3 to standardize grid and modules with much less efforts. Also, this template is fully compatible with latest Joomla! 3 CMS, brings in lots of new functionalities .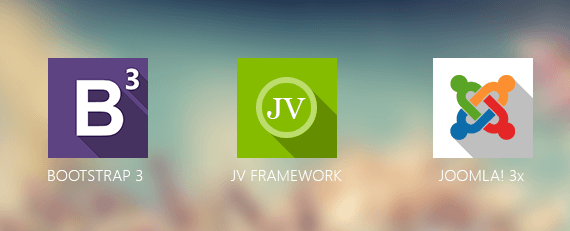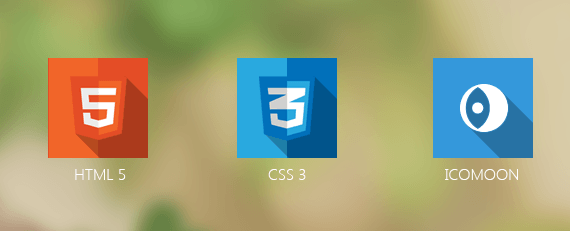 HTML 5 - CSS 3 - ICOMOON
JV Bookstore is driven by standard HTML5/CSS3 modern technology and optimized for Firefox 5+, Internet Explorer 9+ and Chrome 13+. IE 8+. We use SEO friendly codes, thus it will become easier for the search engines to index your site. Using HTML5 and CSS3 provides advantages to develop and deploy web content and web applications, to create refined and accurate web pages and web systems that operate across devices, operating systems and web browsers. JV Bookstore also supports Icomoon font icon library which provides a plenty of optimized icons
SCROLLING EFFECT - QUICKSTART - DOCUMENTATION
JV Bookstore will impress your clients with Scroll effect. Each element will be shown beautifully when scrolling. As product for anyone from beginners to advanced JV Bookstore includes detailed documentation showing you step by step to create an online bookstore. With no more 3 minutes you can create an entire website cloning template demo with quickstart package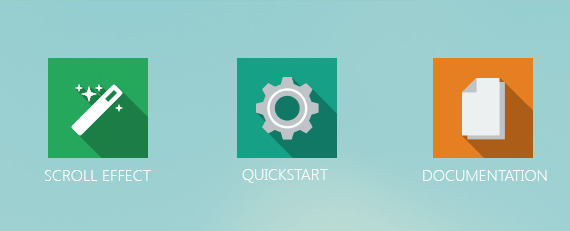 FEATURED EXTENSIONS