JV Life
It's safe to say that being healthy is the greatest gift in one's life. How can one fully enjoy his fame or wealth with a terrible fever and a running nose?
Why won't you create a community site to share stories, tips and advises with those who realized the importance of a healthy life like you? We have just the template for that right here: JV Life.
With 4 color variations - all of which have a calming effect and a design motif that focus on health and life, this new theme is truly suitable for health-related sites, but it can easily be used for other purposed, like a restaurant or environmental activities just as well.
Like all other JV templates, JV Life runs on the easy-to-use theme manager component JV Framework; making customizing your site much less complicated and time consuming.
Give this template a try, and don't forget to give healthy living a try.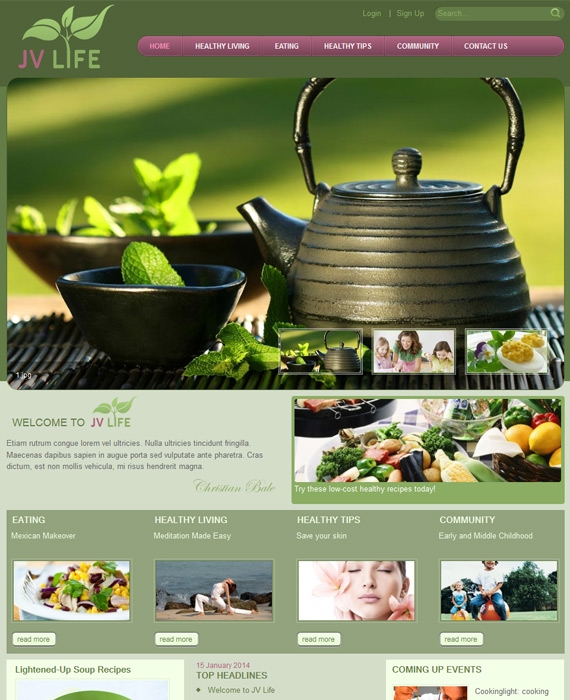 ABOUT JV Life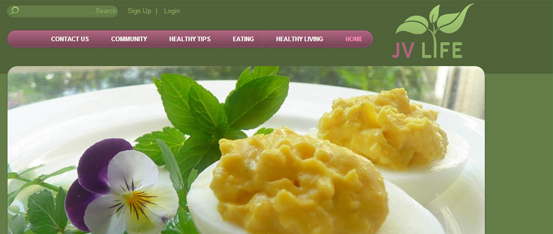 RTL
JV Life is supported with RTL layout. The template looks absolutely awesome in RTL mode
Drop and drag module position
Coding is our job, drag & drop is what you need to do to design your site by the way you love. No programming skills are required to be totally in control of your site
Multiple layout
We put lots of effort into JV Framework to give you more layout options. Choose the layout that fits your content most.
Google font
To make your Life  look better, Google fonts library is built in JV Life - various font types and styles.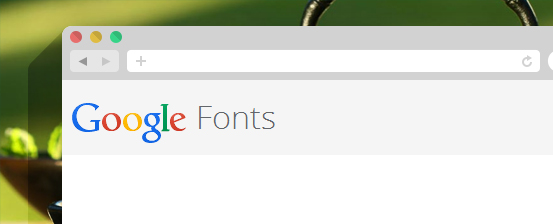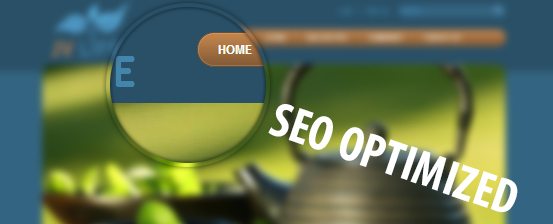 SEO optimized
Making fully SEO optimized templates is our responsibility. JV Life  is not an exception, not only designed beautifully but optimized for SEO as well.
4 colors theme
JV Life comes with 4 colors for your choice. Color make Life worth living
Typography
Your unique typography is ready for content presentation. Everything was designed with high level of desire
Browser compatibility
All JV templates are tested on each web browser. We're sure that our templates are fully compatible with most popular web browsers.
FEATURED EXTENSIONS