JV Wine
How to pull ahead of your competitors in business?  Here is the best way to rise above the competition.
JV Wine - an elegant and professional looking appearance developed specifically for wine stores and similar websites. With a compact-looking front end that emphasizes the images being displayed, it's also suitable for other types of stores that need a similar emphasis. JV Wine will definitely help to build up online store to present exclusive wine products. The template navigation is very simple without any difficulties to access the pages that shopper want. We are sure you will be happy with the quality of our work.
JV Wine runs on JV Framework 2.5  with necessary features, which are easy to use and customize. 
Let's get everyone's focus and attention at your site!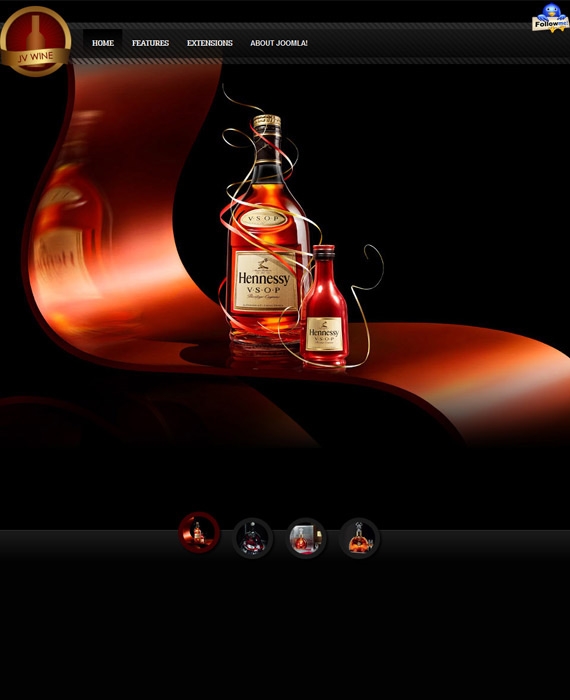 The layout of JV Wine is simple and extremely clear-designed.These qualities make this template become the perfect solution for the seller who strive to provide their buyers with qualified goods and service.
ABOUT JV Wine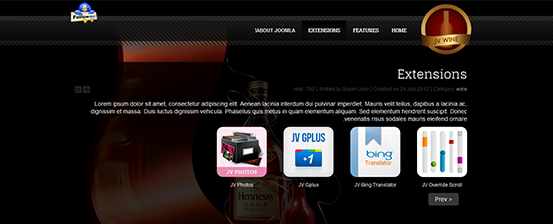 Right to left language layout
As a feature of any template running on JV Framework. Switch to Right To Left language layout just in a few click in JV Framework Style Edit. If your template is set to RTL mode, text and the menu will automatically display from  Right To Left
4 COLORS AVAILABLE
A website is basically a marketing tool, which  represents the companies, products and services. Visitors can turn into your customer to your site if your site visually appeal them with appropriate color. So JV Wine comes with 4 mysterious colors for you to choose from.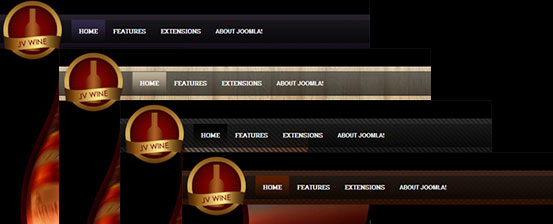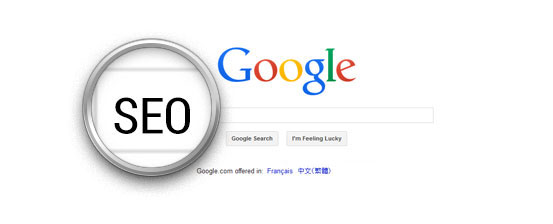 SEO OPTIMIZED
How can people easily find your online wine shop without Search Engine Optimization? JV Wine is optimized with SEO friendly HTML codes to ready for your online competition. Moreover, JV Wine runs on JV Framework with great SEO feature that helps you to insert keywords straight in the built-in box.
BROWSER COMPATIBILITY
JV Wine is compatible with most of current web browsers including : IE 8+, Firefox, Chrome, Safari, Opera... We carefully tested JV Wine to make sure your site get the maximum visibility to visitors.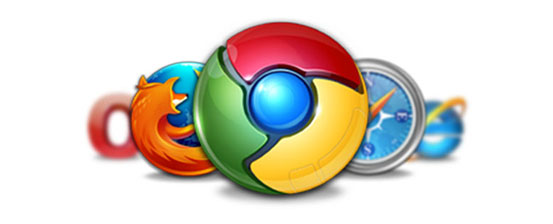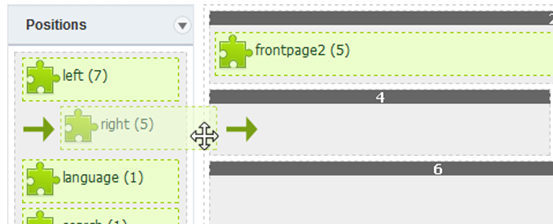 Drag and drop module position
As a unique feature of templates running on JV Framework 2.5 - Drag and drop module position.It help you to create your own layouts without much programming experience using the template. We have made the template with lots of module positions and multiple columns to make everything easier in re-structuring your site.
TYPOGRAPHY
Typography makes up most of the content you find online today and plays a important role in the creation of your website.  JV Wine comes with lots of various typography styles for you to choose from to help you enrich the content on your site and beat the competition.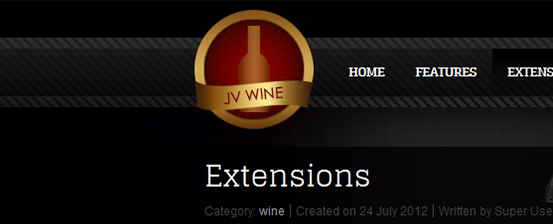 FEATURED EXTENSIONS