JV Adventure
If you are looking for a template to use for a tourist site, or perhaps a travelling agency, please spare a moment and take a look at our Theme-Template here: JV Adventure.
Developed by team Joomlavi and designed to for the touring business solutions, this Theme-Template feature a layout that allows the user to show off his services effectively. It can also be used for various different purposes just by changing the content displayed on the site.
JV Adventure has a total of four color variations, each of them is elegant and unassuming. It also runs on our Theme-managing component JV Framework, which provide the user with several tools to configure his or her site easier.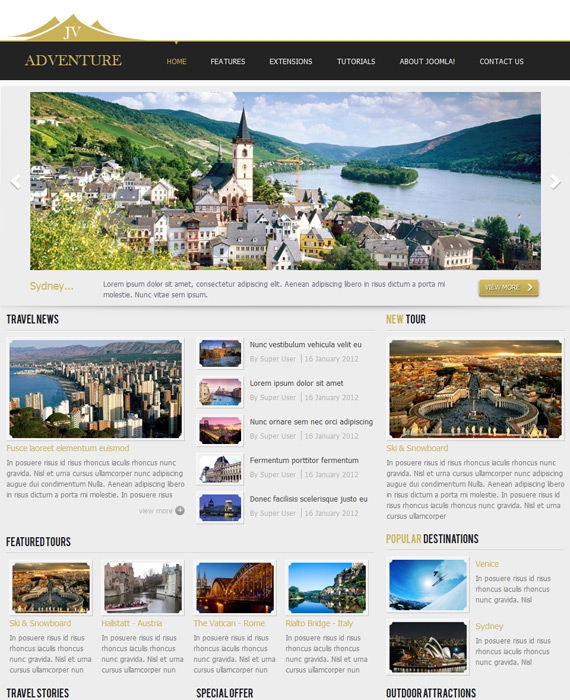 JV Adventure is a creative template with super rich typography . Enjoy all the powerful built-in features such as responsive design, flexible layout and integration with popular extensions.
ABOUT JV Adventure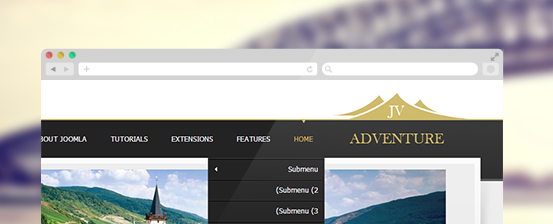 RIGHT TO LEFT LANGUAGE LAYOUT
JV Adventure is equipped with RTL layout. We make all the templates perfect in RTL mode. Simply load up a RTL language in JV Framework configuration to automatically load the RTL code from the template. International support has never been easier with JV Framework.
Drop and drag module position
Create your own layouts without much programming experience using the template. We have made the template with lots of module positions and multiple column to make everything easier in re-structuring your site.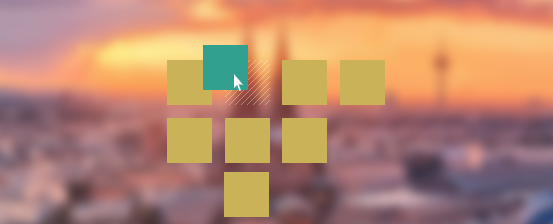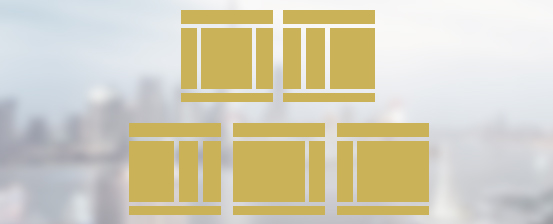 Multiple layout
JV Adventure comes with multiple layouts supports such as: Left-Main, Right-Main, Left-Main-Right, Left-Right..., you can display your content flexibly ,simply choose from a number of various layout options to best suit your site content.
Google font
Do you want your own custom font? Not a big problem, JV Adventure comes with Google Fonts enabled, allowing you to pick from over a dozen font families for your website. In the JV Framework style edit area of the template you can choose your own custom font supports Google fonts. Now adding a new style is really easy and enjoyable,  all you have to do is define the font you like.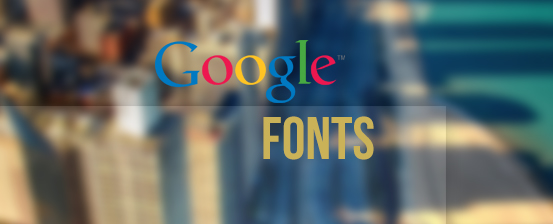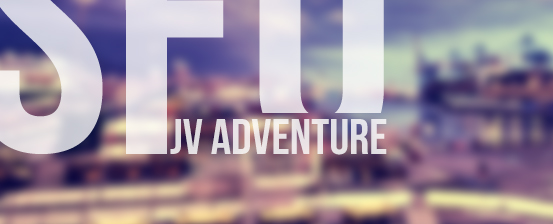 SEO optimized
A beautiful template is meaningless if it does not help you have a high rank in Google, Bing, Yahoo search. So when we build JV Adventure, we tried to optimize it for Search Engines as much as possible. Because we know Search engine optimized template is very important to the site's owner.
4 colors theme
Colorful is available in 4 colors to satisfy your taste. Pick the one you love most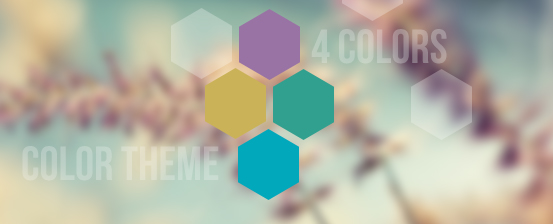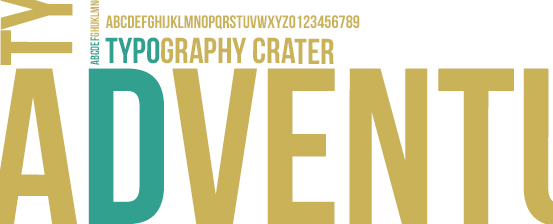 Typography
All JV templates come with lots of various typography styles for you to choose from to help you enrich the content on your site.
Browser compatibility
JV Adventure is tested before launching to make sure that it works like a charm no matter what browser you are using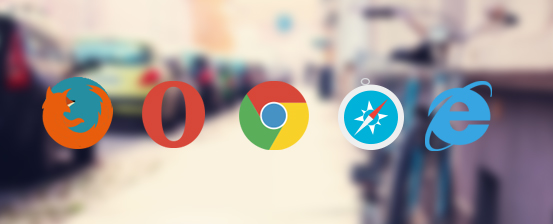 FEATURED EXTENSIONS