JV Photo
A new Joomla 2.5 template to display your photos!
Just like the name implies, JV Photo is a Joomla Template designed mostly for image-oriented sites.
As a theme-template running on JV Framework, JV Photos is equipped with several customization tools, making the process of giving your site a personal touch much simpler.
Try it out, you will be surprised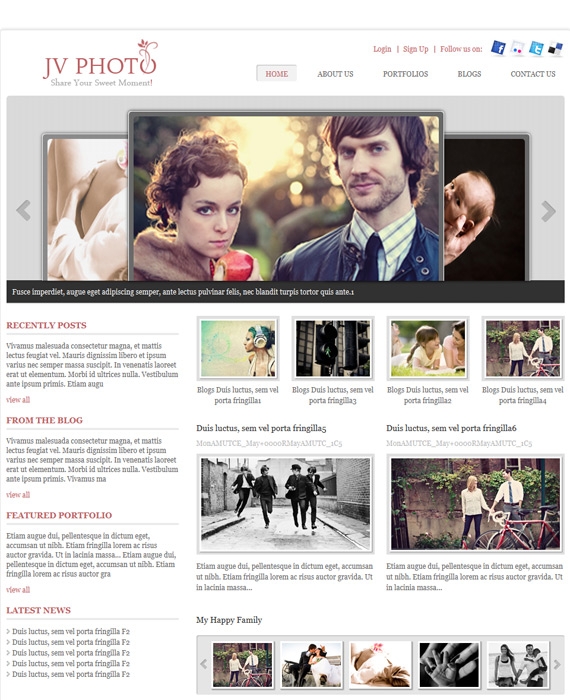 JV Photo is for those who are struggling to brand and market their business. Photographer can customise the templates with their logo, company information, colours, fonts & images
ABOUT JV Photo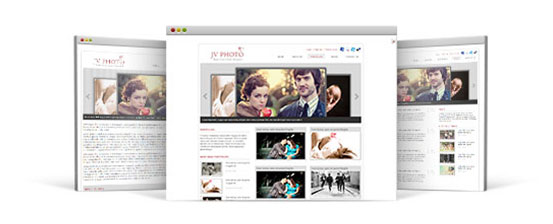 MULTIPLE LAYOUT OPTIONS
JV Photo is incorporated with multiple layout types. Altogether make the layout system flexible and capable. JV Cooking is built on JV Framework, which help you switch the entire site in a few clicks.You can choose from a number of various layout options to best suit your site content.
4 COLORS AVAILABLE
This Joomla template comes with 4 color variations. You can change the look of your website as easily as pie to suit your users' preferences with a few clicks.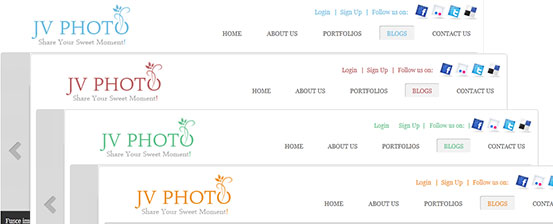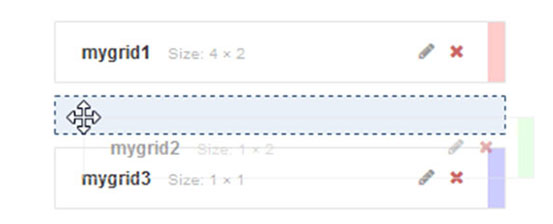 DROP and DRAG MODULE POSITION
JV Photo supports drag and drop modules feature which allows the user to move modules from one place to another directly without much effort. Moreover, module positions are designed in a smart way to cover all possible spot where you would like to put content. Now, managing the layout for the template is so easy. Simply dag the modules and drop on the desired position.
SEO OPTIMIZED
You may tell your customer to visit your site to know more info but we can not help you like that, we optimized JV Angel for Search Engines to help your site gain more visitor and they may become your real customers.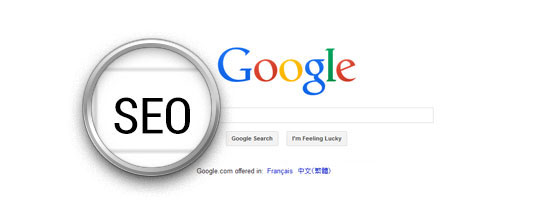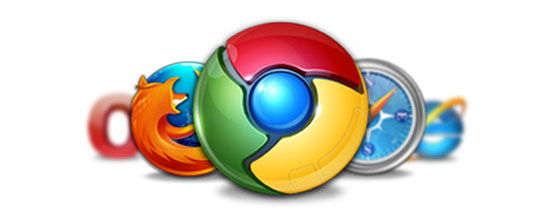 BROWSER COMPATIBILITY
All JV template are tested and prepared to be compatible with all major web browser. We've ensured that they will look great and work fine on any version of your browser
RIGHT TO LEFT LANGUAGE LAYOUT
All JV templates are equipped with RTL support. We make all the templates perfect in RTL mode. Switching into RTL layout is so easy in the hand of JV Framework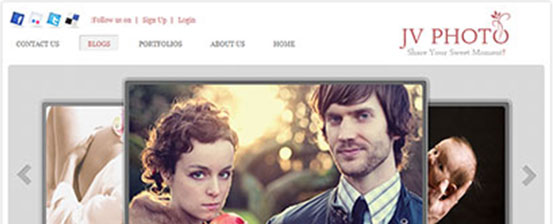 FEATURED EXTENSIONS